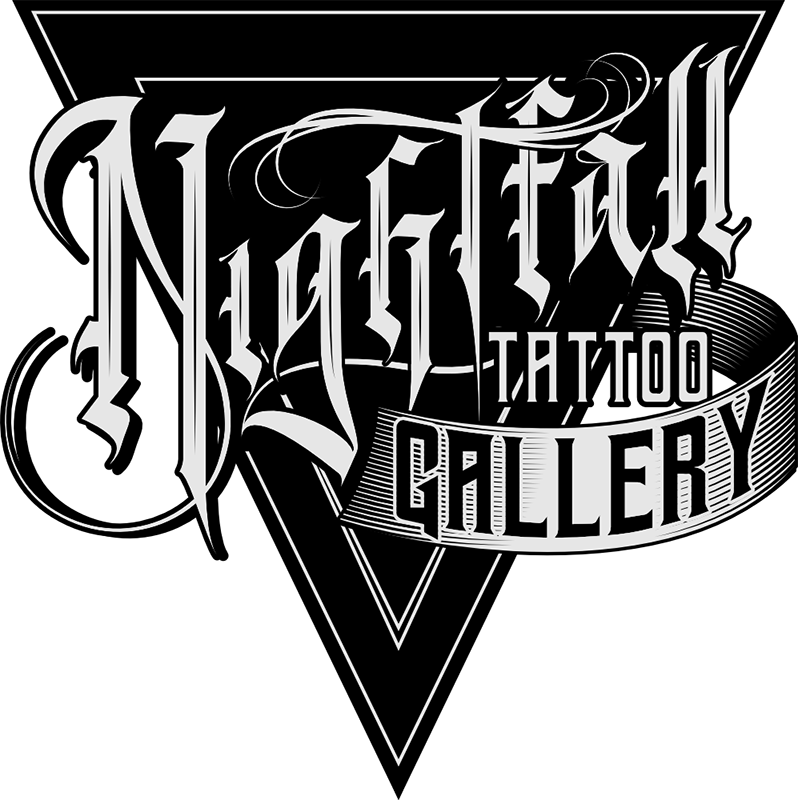 Nightfall Tattoo Gallery offers custom tattooing in a variety of styles suited to tell your story. We specialize in Black and Gray, Realism, Neo-Traditional, DarkArt, and Cover Ups.
Our artists spend quality time with each client to create a piece based on their input and personality, but also provide guidance and artistic vision for the process. We strive for an experience that is rewarding to both the client and artist.
From sketch to skin, we maintain a safe and clean environment.
All of our equipment is purchased from reputable suppliers to ensure safety of our clients and our artists. All procedures are performed to the standard set by the state of Illinois.